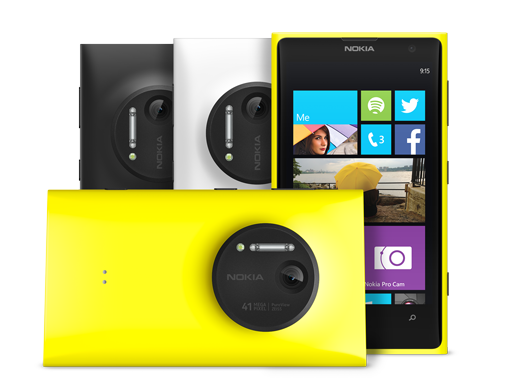 Nothing else comes close
No other smartphone can match the beautiful, detailed photos and vivid HD videos of the Nokia Lumia 1020. Experience the quality of the 41-megapixel camera, PureView technology, Optical Image Stabilization, and revolutionary zoom. Take stunning pictures while exploring the world of photography with Nokia Pro Camera. And Nokia Rich Recording makes it possible to capture stunning HD video with distortion-free sound.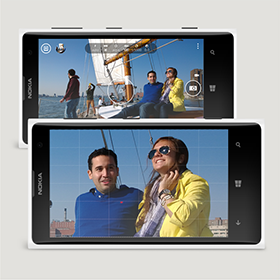 Zoom in close and see the details in your photos. Reframe them and create entirely new images.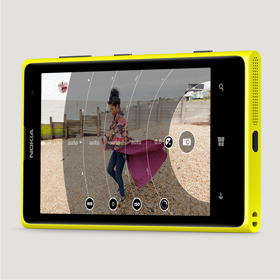 Change shutter speed, focus, and white balance in real time with Nokia Pro Camera.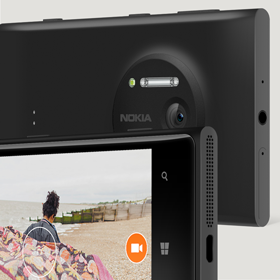 Zoom in up to 6x on your HD video with no drop in quality. Record distortion-free sound even in the loudest places.

Specs
4.5" PureMotion HD+ AMOLED
768x1280 resolution
334 ppi

32 GB storage
2048 MB RAM

41.0 MP
1080p HD video
Front-facing camera
Autofocus
Optical Image Stabilization
ZEISS lens

1.5 GHz MSM8960
Dual core
Windows Phone 8
Nokia Pro Camera

12 hours talk
Optional wireless charging

GSM 850; GSM 900; GSM 1800; GSM 1900; W-CDMA 850; W-CDMA 900; W-CDMA 1900; W-CDMA 2100; LTE BC2; LTE BC4; LTE BC5; LTE BC17